Limited Time Offer: Buy 1 Window, Get 1 Window at 50% OFF.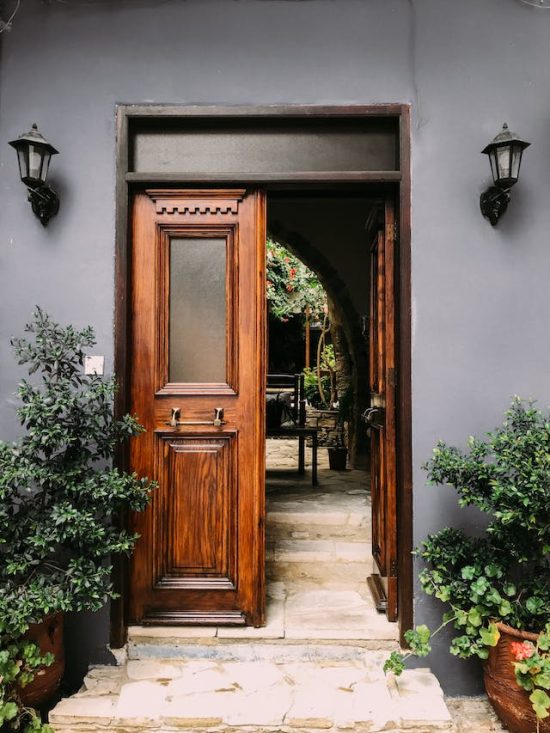 Welcome to Window Replacement Margate, where we specialize in enhancing your home with our premium entry doors. Our doors are not just a gateway to your home; they are a statement of style and security. Crafted from the finest materials, each door boasts a sleek design, unparalleled durability, and the latest in energy-efficient technology. This unique combination of aesthetics and functionality ensures that our doors not only look stunning but also contribute to the overall efficiency of your home.
Our team understands the importance of a door that caters to your specific needs. The benefits of choosing our doors include enhanced security features to keep your home safe, improved energy efficiency to reduce heating and cooling costs, and a boost in curb appeal that can increase the value of your property. With our selection, you can rest assured that you're investing in a product that provides security, savings, and style.
When it comes to size and dimensions, we recognize that every home is unique. That's why we offer a variety of sizes to perfectly fit your space. Whether you have a standard door frame or require a custom size, our team is equipped to provide a seamless fit for your home. Our doors are designed to blend effortlessly with any architectural style, ensuring a harmonious look that complements your home's existing aesthetic.
Caring for your new door is straightforward and hassle-free. Regular cleaning with mild soap and water will keep your door looking new for years to come. Avoid harsh chemicals and abrasive cleaners to maintain the finish and integrity of the door. Our products are built to withstand the test of time, but with proper care, they will continue to function beautifully and look impeccable. At Window Replacement Margate, we are committed to offering doors that are not only visually appealing but also easy to maintain, ensuring lasting satisfaction for our customers.
Enhancing Your Home with Entry Door Styles: A Guide by Window Replacement Margate
At Window Replacement Margate, we understand that your front door is more than just an entryway to your home; it's a statement piece that reflects your personal style and the character of your home. That's why we offer a diverse range of entry door styles, each crafted to enhance the aesthetic and functionality of your residential or commercial property in Margate, FL. Let's delve into the variety of styles available, ensuring that whether you're looking for replacement or installation, you find the perfect fit.
Colors and Materials: Customization at Its Finest
In addition to style, we offer a range of colors and materials to further customize your door. Choose from classic wood for a traditional look, low-maintenance fiberglass that mimics wood, or steel for enhanced security. Our color palette includes white, black, brown, red, and blue, allowing you to select a hue that complements your home's exterior.
Choosing the right style for your entry door is a crucial decision that impacts the curb appeal and functionality of your home or commercial space. At Window Replacement Margate, we pride ourselves on offering a variety of options to suit your specific needs. Whether you're looking for a simple single door for a residential property or a more elaborate French door for a commercial space, we have the expertise to guide you through the selection process.
Your Gateway to Exceptional Style and Quality
In conclusion, the style of your entry door plays a pivotal role in defining the character of your property in Margate, FL. At Window Replacement Margate, we are dedicated to providing doors that are not only aesthetically pleasing but also built to last, ensuring that your investment enhances both the beauty and value of your property. Our range of styles, from classic single and double doors to elegant French and contemporary designs, is tailored to meet diverse preferences and architectural styles. Connect with us today to explore our collection and find the perfect entry door that resonates with your personal style and the unique needs of your space.